About Freight Ex Cargo Co., Ltd.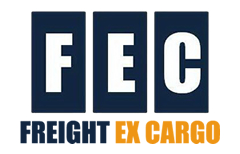 Freight Ex Cargo Co., Ltd. is Freight Service Company that offers comprehensive cargo management in Both International and domestic market. We are more than ready to provide uncompromising service quality for all kinds of cargo transportation.

Our company was established in the year 1999 under the name of Freight Ex (Thailand) Co., Ltd. In 2010, had been changed to Freight Ex Cargo Co., Ltd. FEC is International Freight Forwarding Company base in Thailand with headquarter in Bangkok. We provides all kind of transportation services that managed such as Shipping, Logistics, Trucking, Insurance, Custom Clearance, Warehouse and other related service such as Heavy lift, Project cargo management, etc. that handled by professional and dedicates management to insure that your cargo sail, delivers and arrives on time at the destination your request with on-time departures, consist transit time , competent and excellent service.
Read More
© 2012. Freight Ex Cargo Co., Ltd. Allright reserved.